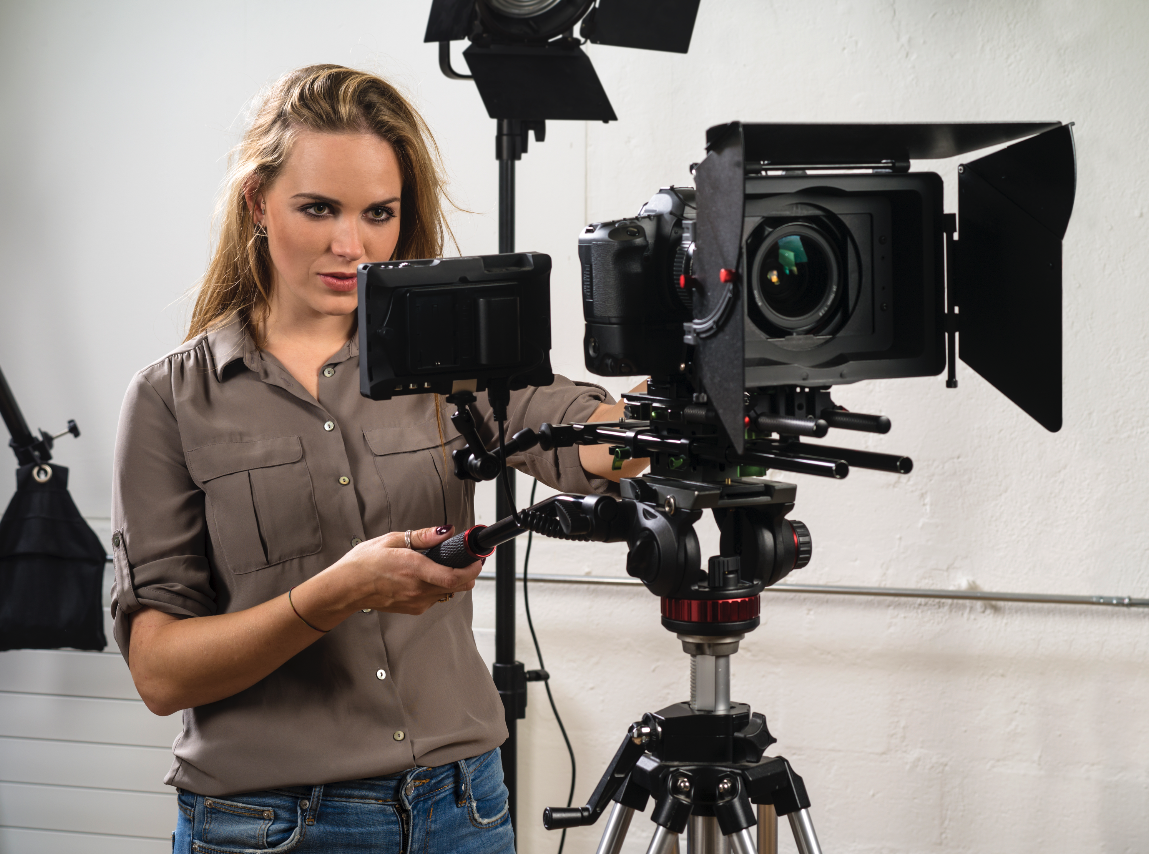 3 FACTORS THAT DRIVE THE COST OF ONLINE VIDEO PRODUCTION AND HOW YOU CAN BUDGET FOR IT
In the past, professional-grade video production has been an expensive procedure. Between, shooting, editing and specialized equipment and expertise, to create a professional video was not only challenging, but pricey. Now a days it is extremely easy to shoot a variety of videos from low-cost do-it-yourself video blogs to advanced corporate videos. And with advancements in technology, professional-grade videography is more affordable than ever. Businesses today can get a higher quality video for their money. Online video is gaining momentum year after year and it is the "next big thing" in marketing strategies for businesses. Posting video content can be just the boost your business needs to take it to the next level of success.
HOW MUCH WILL THIS COST ME?
Long before online video was so popular, the first question a business asked about online video production was "Why?" and "How?" But now the main question is "How much will it cost?" With its obvious benefits, uses and successful platforms such as YouTube, wanting to know the cost is a reasonable question to ask regarding video production for the web. The answer is, and always will be, the same… "it depends." In this post we will look at the reasons behind online video cost and how your business can budget for this booming trend.
WHAT DRIVES THE COST OF ONLINE VIDEO?
There are three basic factors that drive video production costs. Some of these cost drivers may seem obvious but your decisions with these factors will ultimately impact the quality of your final product (your video).
Time: This may seem like a no-brainer, but the more time that you spend in pre-production planning, scripting, location scouting, shooting, special effects and editing, the better your final product will be. By adding more people to your production team, this increases the time and money spent on creating your video. And more time, more people, will equal more money out of your pocket.
Talent: The greater the talent of the people working on your video, the better it will be. As with most things in life, the talented and most experienced people tend to cost more. Just think of the old 'You get what you pay for' saying.
Tools: You can create your video on your smartphone or you can use a high-end camera with a professional lighting kit, post-production graphics and animation, but remember that sophisticated tools and top-level professionals who know how to use them will add to your cost.

These three key factors to online video production cost can be used to identify five distinct levels of video quality and cost.
FIVE LEVELS OF ONLINE VIDEO QUALITY AND COST
#1 Amateur
The Amateur levels is the do-it-your-self approach using the likes of basic video equipment and self-taught, and not so experienced, talent. Think YouTube.
-Benefits: Fast and inexpensive
-Risks: Results often look cheap and amateurish, which can lessen your creditability
-Best Uses: Internal training and personal blogs
-Cost for a 1-2 Minute Video: Free with the most basic equipment (such as smartphones)
#2 Semi-Pro
Semi-Pro requires a person with some experience using more high-level tools such as prosumer camera and video editing software. The talent level here is variable while time commitment is often low. Think part-time wedding videographer.
-Benefits: Better quality and more affordable
-Risks: Quality is varied and often boring to watch
-Best Uses: Video blog posts, educational events and internal training videos
-Cost for a 1-2 Minute Video: $1,500 - $3,000
#3 Professional
At the Professional level, a solid professional team uses specialized, high-tech tools and an average level of time. Think typical corporate online videos.
-Benefits: Professional and predictable quality that has creditability
-Risks: May not be exceptional or unique – e.g. stand out from the crowd
-Best Uses: Case studies, profiles or recruiting videos
-Cost for a 1-2 Minute Video: $5,000 - $20,000
#4 Premium
Premium includes more time, top-level talent and high-end tools and gear such as motion graphics, expensive cameras or even a studio. Use Premium level to tell a captivating story and to capture viewers' attention. These features to premium level can elevate your video to something excellent. Think "Wow!"
Benefits: This is a 'stand out piece' that generates buzz. This is a kind of video sets you apart and wins awards.
-Risks: The bigger the cost means you must have confidence in the team and their ability to produce the quality video that you envisioned
-Best Uses: Signature pieces such as overview videos, recruiting videos and credibility-building case studies
-Cost for a 1-2 Minute Video: $25,000 - $50,000
#5 Hollywood
This is a top-level, high talent and a no-compromises approach. Think ultra-premium movie trailer or the Superbowl
-Benefits: Competitive at the highest level. Appropriate for the largest firms
-Risks: Cost-wise, you must be clear and certain of the need for this level
-Best Uses: High-end advertising or compelling signature piece for a large firm
-Cost for a 1-2 Minute Video: $100,000 – $1,000,000 plus
CHOOSING THE APPROPRIATE BUDGET LEVEL FOR YOUR BUSINESS
Before you set a budget for your online video, you must be certain of what you want to accomplish with it and know what resources you have available to create it. Do you want to build your brand? Attract new clients or increase creditability? Recruit new staff to Cleveland? Do you have a compelling story to tell? For these types of videos you typically need professional or premium level of quality. If you are simply relaying information to viewers, the professional level will do without forgoing credibility.

Smaller firms or independent brands with limited budgets may have to go with lower level production values, but even at these levels video can have a great impact. Make realistic decisions about your video expectations. Don't think you can get away with paying a semi-pro rate and expect to get a professional level video. It just isn't reality.

GET WHAT YOU PAY FOR
Here are a few tips to get the most out of your video production experience:

Be certain of what you are trying to accomplish. Don't be that client that can't make up their mind about what they want. This can make your video fall short of your expectations while also adding costs and diminishing the quality of your video, not to mention make you difficult to work with.

Choose your video producer or video production company carefully and wisely. Look at their past work. Have them show you samples that have a similar budget and style of what you want. Make sure they understand your industry and marketing in general, not just video production.

Finally, be available and have the resources that the producer or videographer will need for your video. This can be anywhere from access to people, photography, company logos and locations to scripts and rough edits. Most video producers want to create a good, quality video. If you help make it easier for them, your business and your video will benefit greatly.

For any and all of your video marketing needs, visit us at ultimo-media.com.