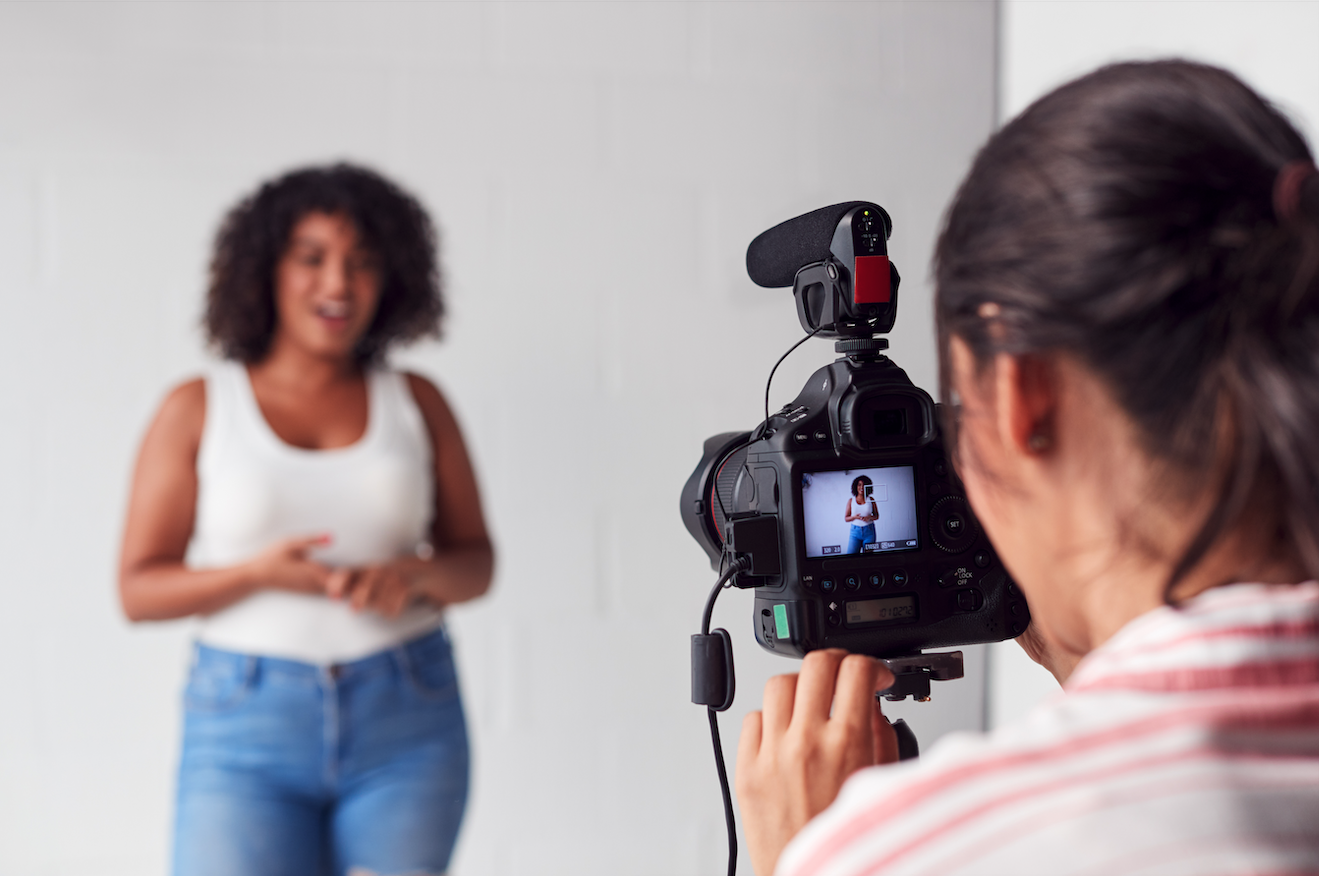 4 Vital Video Marketing Trends for 2020
In recent years we have seen a rise in videos on the web. With platforms such as YouTube and technology such as smart phones, anyone can post a video online. This hot trend has made its way into marketing. Professional video can take marketing campaigns to the next level of success. Video content has been and will continue to be important to both customers and brands in 2020 and beyond. It is a great marketing tool that wins over consumers and piques their interest in your product and company.
In 2015, A Harvard Business Review reported that around 50% of businesses added video to their marketing strategies and around two-thirds expected to do so in the near future. Video content can give customers more information quickly. It transforms data into content that is fun, quick and easy to digest. Video is rapidly becoming many consumer's favorite way to interact with brands online. You need to stay up to date on the current video marketing trends in 2020 so you can give consumers what they want and gain success in your business. Below are four important video marketing trends to look out for in 2020.

Shoppable Videos
Many social media platforms, such as Instagram and Snapchat, allow users to shop via links to external websites. People don't want to leave an app to visit another site to purchase a goods. Keeping the checkout process internally removes this issue and allows for users to stay on the original platform for longer. More and more brands these days are creating videos that link directly to products or services, making it even easier to make purchases. "Shoppable videos" further engage consumers and lead them through the process of becoming paying customers. Adding a shoppable video makes it easier to grab a customer's attention and to convince them to buy from your business instead of your competitors. This quickly allows you to show them what your business has to offer. Adding video content is an easy and direct way for your customers to learn about your product. Making the buying process as easy as possible for shoppers, will increase your sales, attract new customers and gain a loyal following.
Vlogging
Combining video and blogging will continue to capture consumer's attention in 2020. Vlogging, as it is called, is an essential video marketing technique. It helps to create brand authenticity and earns trust from your viewers. People want to feel connected to the brands that they buy from and right now people can afford to be picky about which businesses to give their money to. There are many ways vlogging can move customers through the process of a sales transaction. With Vlogging, you can give customers a behind-the-scenes look into your business. You can let them get to know you and give them a sneak peek at new products before they officially launch. It is extremely important for a brand to build a strong customer relationship from the beginning. It can cost anywhere from five to 25 times more to gain a new customer than to keep one. Creating video content will bring those customers back and will bring your business success.

Personalization
To grow your business, it is essential to personalize your video content to the user. Personalized video marketing uses accurate data and consumer feedback to generate content that is both relevant and valuable to viewers. You do not want to send mixed messages and confuse your customers, so you should tailor your video content to your target audience. For instance, imagine hiring a video production company in Cleveland to create a cooking video for your industrial supplies company. This cooking video sends a mixed message to customers and you would not sell any supplies as a result.
Interactive Videos
More businesses these days are incorporating interactive content into their marketing plan. Some do so through email or social media and video shouldn't be any different. Interactive videos require your audience's full attention and keeps them interested in your video for longer. If they are engaged in your video for longer, this can result in sales.

There are a few standard features of interactive videos:

-360 degree access: Users are able to scroll in various ways inside the video to gain a full view
-Branching: Users choose their own route and customize content based on their preferences
-Hotspots: These are areas where users can click and interact with the video in greater detail

Interactive videos can benefit your business greatly. They are trackable for your business and therefore can provide valuable customer data for future use. You can also analyze such user actions as the paths users take, skips, re-watches, their viewing time and much more.

Leveraging Video Trends to Boost Sales
The power of video content can help build a loyal customer following and boost sales as a result. You absolutely need to know your target audience, engage them and give them valuable content that persuades them into a sale. By using video, you can reel in more customers, increase sales and therefore take your business to the next level of success.

For any and all of your video marketing needs, visit us at Ultimo-Media.com.