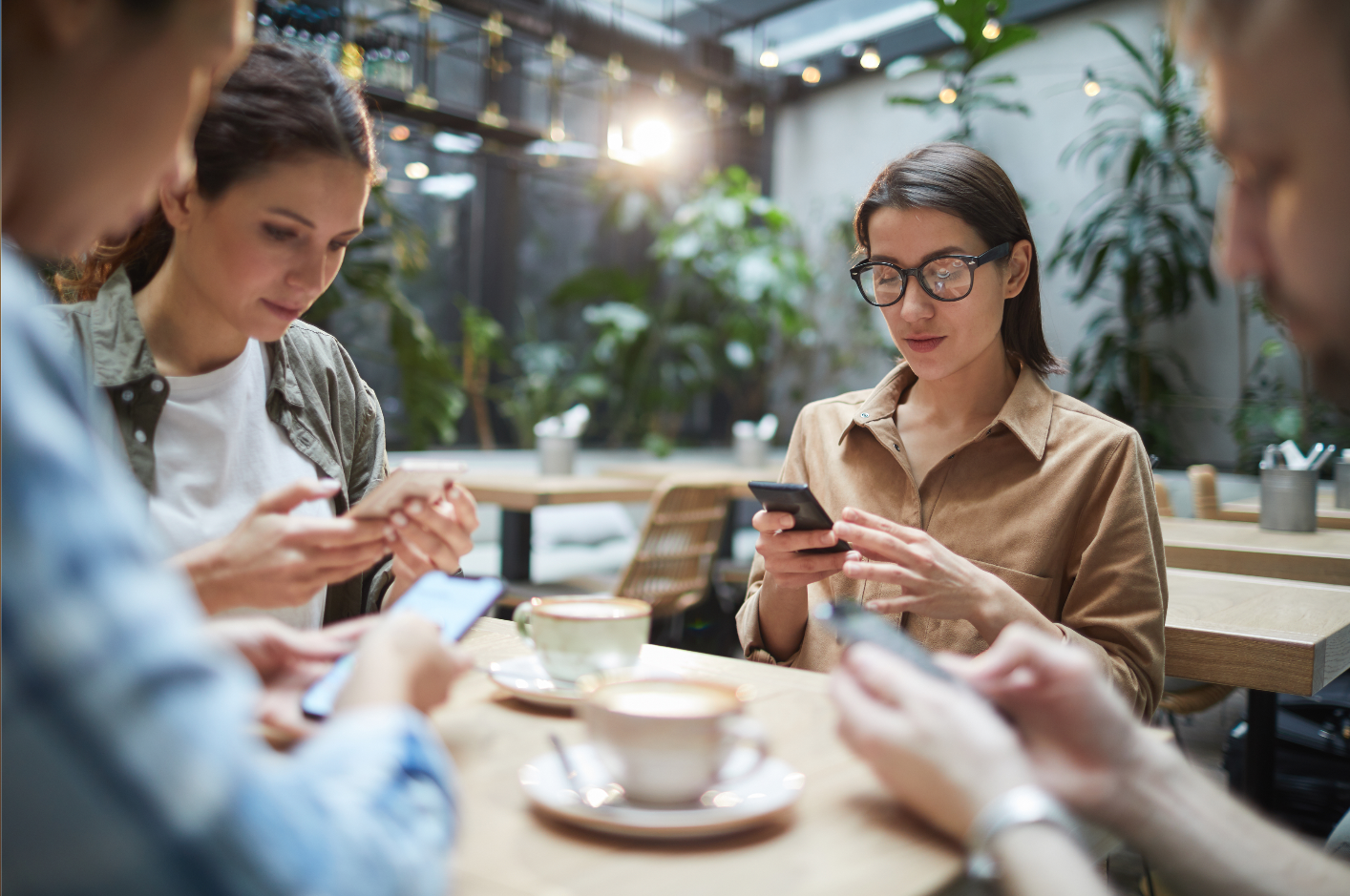 SHORT FORM VIDEO CAN BRING NEW CLIENTS AND SUCCESS FOR YOUR BRAND
Now a days you can't go online and not see video content. With the likes of YouTube, Tik Tok, Instagram and Snap Chat, there are videos everywhere on the web for viewing. And with the advent of smartphones, these videos are at your fingertips, quite literally. It was only a matter of time that businesses took advantage of this booming trend. Short-form videos or micro-videos are an excellent way for consumers to get to know your personal brand in a short amount of time. Hit consumers where they usually are… on their phones … watching videos.
Looking for inspiration? Tik Tok is one of the fastest growing social media platforms in the world. The buzzy Gen Z-loving app, which is a space to create and upload short videos, has seen an increase in adult users (other 'Gens') to more than 500 million active users recently. Another space that utilizes short-form video is Jeffrey Katzenberg's billion-dollar video platform Quibi ("quick bites"). This platform is a subscription-based streaming service that is being compared to Netflix. The only difference, Quibi delivers short-form scripted and unscripted content to your cell phone. The brand recently announced a new feature called "Turnstile", which allows content to shift from portrait to landscape by the user any time they turn their phone. All the while remaining in full-screen mode so viewers won't miss any of the action.

FOLLOW THE SHORT-FORM VIDEO MONEY TRAIL…
Quibi is able to exist thanks to a lot of corporate money and because of this, short-form video as an industry is blowing up. Developers such as Katzenberg are aware of this and jumped on this trend early. Quibi's main rival is YouTube. This platform, who hit 2 billion users in 2019, is now neck-and-neck with Facebook as the world's most popular social media platform. According to some reports, 95% of internet users worldwide watch YouTube and they reportedly watch as much YouTube content every day as it does on Netflix in a one week. If you are looking to reach people, short-form video is the easiest way to do so. Now is the time to follow this money trail to success.

TAP INTO THE VAST POTENTIAL OF YOUTUBE
Only a handful of entrepreneurs are maximizing YouTube's extensive potential. Take Dwayne "The Rock" Johnson for example. He was way ahead of this trend when he decided to create a YouTube channel as a way to stay in touch with fans. He was the first celebrity to do so and its success even made it into a Harvard Business School case study. The Rock's YouTube channel now has 4.57 million subscribers logging on to see a more personal side of the big guy. By being the first celeb to create a YouTube channel, The Rock took a risk and showed himself to be a savvy businessman in the process. The Rock even took his channel up a notch by hiring Scott Brown and Mo Darwiche to be executive producers and to establish an audience on YouTube.

FREE UP THE CREATIVE PROCESS
After the Rock's YouTube channel success, Brown and Darwiche founded the production company Liquid Light to do the same for other celebrities, entertainers and athletes. "The success of these more polished YouTube channels shows that audiences want them," says Brown. He explains that a YouTube channel is more personal and engaging than say the likes of Instagram. It is also harder to produce and a lot of celebrities don't have the time or resources to create a video on their own. He says shoots are financed with venture capital, which frees up the creative process so clients can easily get the kind of content that they really want. "Most people don't think of this kind of production quality when they think of YouTube," says Darwiche. He explains that YouTube grew on "low-fi vlogging," but it morphed into a space that holds lots of potential for creating a personal brand. And superior video quality is crucial for attracting visitors.

The future of short-form video platforms like Quibi is bright with the right money and experience behind it. If it's successful, we can assume consumers will get more comfortable watching short-form mobile video. Consider short-form mobile video as a way to keep your image fresh and allow your consumers to get to know your voice, value and brand. Will you follow in the Rock's footsteps and implement a short-form video as an extension of your brand? Don't know where to start and you are in the Cleveland area? Consult with a Cleveland professional video production company or videographer.
For any and all of your video marketing needs, visit us at ultimo-media.com.